Proposed increases to Oregon's Aviation fuel and Fee prices.  Write to your Legislator today!
Proposed bills are now being considered in the Oregon State Legislature which would increase all aviation fees and increase aviation fuel taxes.  Please email the legislators on the deciding committee to voice your opinion.
Be Involved with Aviation-related Legislation in Oregon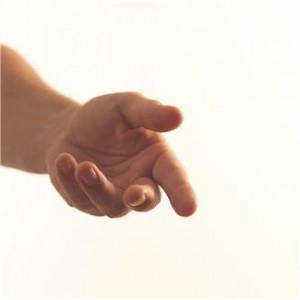 When should you write? NOW! It is easiest to begin communicating when the bill is at the committee level as there are fewer individuals involved. Yes, it does help to send an email – in particular when you have a group of individuals who will each send their own email.   The one thing that doesn't get much attention is a 'canned' email from an organization.
The legislators do read every email that comes in individually. In one office, the 'canned' emails are filed into one file and they send a 'canned' message back!! The individually written emails are given more interest. It is also helpful if the bill number is in the subject line.
First, A Basic Civics Lesson!!
A bill goes to the Speaker's desk first (House bills). She determines which committee it gets assigned to. Once assigned to a committee the chairman can decide whether or not it even gets a hearing. Once a hearing is determined the bill comes before the committee for review, testimony and then the committee decides whether the bill will go forward to the House Floor for a vote of the House legislators.
If the bill passes out of committee, it proceeds to the floor for a vote. Once passed, the bill goes to the Senate to committee first, then to the floor for a vote.
The same process works for Senate bills, but they begin in the Senate and proceed to the House.
When Writing to Your Legislator:
Use examples of how this type of increase can affect the economy of a region. How it affects air traffic (economic impact). I don't imagine the Republicans on the committee will support it, but write to all of them!
Please remember to be courteous but firm. Use good facts without exaggerating. State the issues and the consequences of what is being proposed. Make the legislators answer the "what then" question!!
This is a lot to undertake when you are trying to work a full-time job, raise a family, or run a business.
As one legislator points out, "the Capitol building and what happens inside it can eat us all alive if we don't pay attention!!"
Online Tools: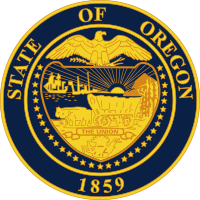 The State of Oregon Online Search Engine for bills: OLIS – https://olis.leg.state.or.us  (On the right, click "text" then search for "aviation", OR search by Bill Number)
Oregon Legislature Website: https://www.oregonlegislature.gov/  (Use the search box to locate an individual member.  Each day's events and committee meetings are also listed.)
What's Next?
Send an email to every member of the committee which is working on the bill. All this detail can be found on OLIS – once you know which committee is working on a bill you can find the list of individual members on that committee. (comments are from a trusted staff member at the Oregon State Capitol)
HB 2075 – Increases aviation fuel taxes – Jet A from $.01 to $.05/gal; AvGas from $.09 to $.13/gal
               Sponsor: Barnhart Rep.PhilBarnhart@state.or.us
This bill was introduced by the Committee on Revenue – which is basically Rep. Barnhart.  Because the bill is a tax increase, it requires 21 votes in the Senate and 40 in the House to pass a tax bill (3/5 majority)! The bill states most funds shall be used for commercial air service, Office of Emergency management, aviation-related economic development, matching funds for FAA grants, and maintenance & safety improvements at non-Federally funded airports.   Please read the Bill for the specifics!
The Bill reads, in part: "Increases aircraft fuel taxes. Directs revenue generated by increase in tax rate to be used for certain purposes related to air service and airport maintenance. Authorizes Oregon Department of Aviation to retain portion of funds for management expenses of department."
HB 2038 – Adds 'aviation' to the list of 'recreational purposes', thereby exempting owners of private airstrips from lawsuits due to aviation accidents
Sponsor: Huffman     Rep.JohnHuffman@state.or.us
SB 269 – Increases all Aviation Fees
Now this one is an issue. Since they are "just raising fees" (instead of "taxes") then the 3/5 majority is not required. I am reasonably sure Sen. Betsy Johnson (Scappoose) will not support this bill, which will keep the Senate from receiving the 18 votes they need to get it through the Senate – BUT now is the time to attack this bill.
Sponsor: Greenlick Rep.MitchGreenlick@state.or.us
Joint Committee On Ways and Means